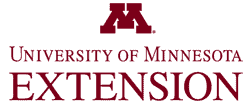 Since June 2016 you need to have a valid API key enabled to display Google maps, see plugin settings
LOCATION: Merit Center
WEBSITE: z.umn.edu/respiratorworkshops
1001 W Erie Rd, Marshall, MN 56258
University of MN Extension Pesticide Safety and Environmental Education
The University of MN Extension Pesticide Safety and Environmental Education team is hosting a series of free, hands-on workshops for farmers who need access to a fit test and respirator selection assistance, and health and safety professionals who would like to be trained to offer fit testing services across the state.
Train the trainer sessions will run from 8:30am – 4pm. Participants will spend the morning learning about respirator selection and fit testing, and will have time to practice conducting fit tests. In the afternoon, farmers will come in to be fit tested, and train the trainer participants will have the opportunity to walk farmer participants through respirator selection and fit testing with assistance and supervision from an occupational health and safety expert. Lunch will be provided.


Farmer fit test sessions will run from 12:00pm – 4pm. Farmers can sign up for a 45 minute time slot.