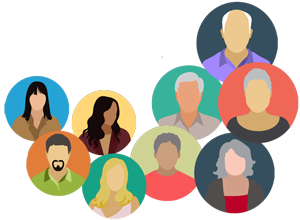 1:30pm - 3:00pm
The aging of the workforce in the U.S. and many other developed countries has profound implications for the field of occupational health.
This presentation explores the concept of productive aging, which involves providing a safe and healthy work environment for workers of all ages. We will discuss current demographic trends, examine how occupational safety and health outcomes change with age, and apply a goal setting framework to identify and plan strategies for designing an age-friendly workplace.
KEY PRESENTER:
James Grosch, PhD
Senior Research Psychologist; Co-Director, Center for Productive Aging and Work, National Institute for Occupational Safety and Health (NIOSH)
Co-sponsored by the Midwest Center for Occupational Safety and Health (MCOHS) and the Upper Midwest Agricultural Safety and Health Center (UMASH).