10:00am - 12:00pm
WEBSITE: https://www.health.state.mn.us/communities/mentalhealth/community.html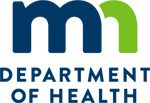 The Minnesota Department of Health leads a monthly learning opportunity for anyone who is interested in building resilience and promoting mental well-being.
LEARN:
About effective well-being strategies and practical implementation steps from communities across Minnesota.
DREAM:
About creating thriving communities, families and youth.
PLAN:
Community and state action plans. Develop opportunities to partner with people in your community who are interested mental well-being and resilience.
Details:
This is an interactive monthly statewide webinar and local discussion. Each location has a host who can access and broadcast the webinar. Webinar links are only provided to hosts. Registration link identifies locations near you.