7:00pm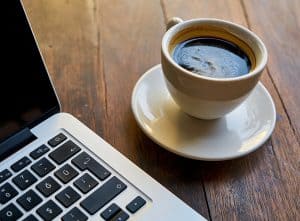 Grab your cup of coffee and join us for an opportunity to listen and share in our Cultivating Resiliency online "Coffee Chat" group.
Participants in our Cultivating Resiliency online sessions wanted a way for women to gather to offer them the opportunity to share what was on their minds related to agricultural stress in a safe place. Shauna Reitmeier, MSW, LGSW will lead this session of Coffee Chat. Shauna has over 20 years of experience in the behavioral healthcare and cognitive disabilities fields. She currently serves as the Chief Executive Officer of the Northwestern Mental Health Center, which serves a comprehensive array of behavioral healthcare services to adults, children and families across six (6) rural and frontier counties of Northwest Minnesota. Shauna grew up on a farm and is well-connected with rural communities.
In this session, the organizer will be unmuting participants so that they can fully participate. Participants will then be able to self-mute as necessary. The session will be limited to 20 registrants and this coffee chat will be limited to women only. The registrar will be approving each registrant for the session. The August 16 session will be a mixed-gender session and we will also offer a men-only session in the future. The session will not be recorded and participants may choose to remain anonymous.
The session is scheduled for one hour. Watch for future sessions to be scheduled at varying times to meet the needs of the participants.