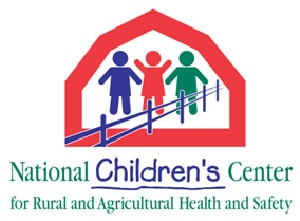 Since June 2016 you need to have a valid API key enabled to display Google maps, see plugin settings
LOCATION: Hotel Marshfield
WEBSITE: marshfieldresearch.org/CAIP-Workshop
2700 S. Central Avenue, Marshfield, WI
National Children's Center for Rural and Agricultural Health and Safety
Learn how you can help safeguard children and youth who live, work and play on farms and ranches.
This information can be used to develop and enhance childhood agricultural safety strategies for your organization. Interactive sessions will be facilitated by safety experts and leaders in the field of childhood agricultural injury prevention. 
The interactive workshop will enable participants to:
Understand the leading causes of injuries to children who are either working or playing on farms;
Describe interventions most likely to be effective in preventing childhood farm injuries; and
Identify their (and their organization's) unique role in helping farm children grow up happy and healthy.

WHO SHOULD ATTEND?
This workshop is ideal for farm organizations, insurance professionals, agribusiness, bankers and lenders, healthcare providers, Extension, FFA Advisors, public health officials and media.
The workshop will be limited to the first 60 registrants. Fee is $249.

SAFETY GRANTS
The national Child Agricultural Injury Prevention Workshop will offer participants a chance to submit proposals for safety grants up to $5,000 each - and will even include a session on grant-writing to provide proposal tips. A minimum of four grants will be awarded to enable participants to continue work that they start during the workshop, scheduled for August 14-15, in Marshfield, Wis. The workshop is sponsored by John Deere, ProVision Partners and the National Farm Medicine Center. 
Applicants must attend the workshop to be eligible for the grants.
For more workshop information, email nccrahs@marshfieldresearch.org or call 1-800-662-6900.