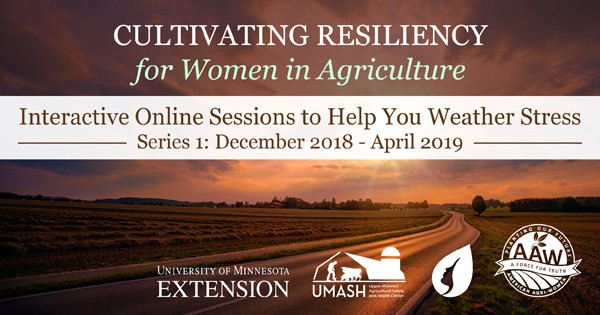 12:00CST - 1:30CST
WEBSITE: REGISTER ONLINE
Cultivating Resiliency for Women in Agriculture
In this session, Shauna Reitmeier will share the importance of relationships in farming and ranching lives. Ways to initiate, maintain or improve communication with spouses, family members, neighbors and community members will be discussed. Be prepared to ask questions or make comments and the presenter will respond.
The topic for discussion will last approximately 40- 45 minutes and then an interactive Q & A period will utilize the remaining time. All sessions in the series will be recorded and made available after the session for those who could not make the live session or for those who would like to listen again.
PRESENTER:
Shauna Reitmeier, MSW, has over 20 years of experience in the behavioral healthcare and cognitive disabilities fields. She currently serves as the Chief Executive Officer of the Northwestern Mental Health Center, which serves a comprehensive array of behavioral healthcare services to adults, children and families across six (6) rural and frontier counties of Northwest Minnesota. Her background of growing up on her family's two-generation farm, working the fields during harvest and experiencing the stressors and joys the agriculture way of life brings has brought awareness and insight to her work within the communities she serves.
Learn more about Cultivating Resiliency for Women in Agriculture