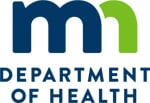 Since June 2016 you need to have a valid API key enabled to display Google maps, see plugin settings
5:30pm - 8:30pm
LOCATION: St. Cloud Regional Extension Office
WEBSITE: health.state.mn.us/divs/idepc/dtopics/animal/tour
3601 18th St. South, Suite 113, St. Cloud, MN 56301
Are you a farm with animals that also hosts Breakfast on the Farm, school field trips, has a pumpkin patch or apple orchard, or other similar activities? If so, you are participating in agritourism!
Workshop topics include best practices for human-animal contact, working farm safety issues, food licensing and handling requirements, and more! Owners, employees, and youth volunteers are encouraged to attend!
Questions? Contact carrie.klumb@state.mn.us or 651-201-5414.