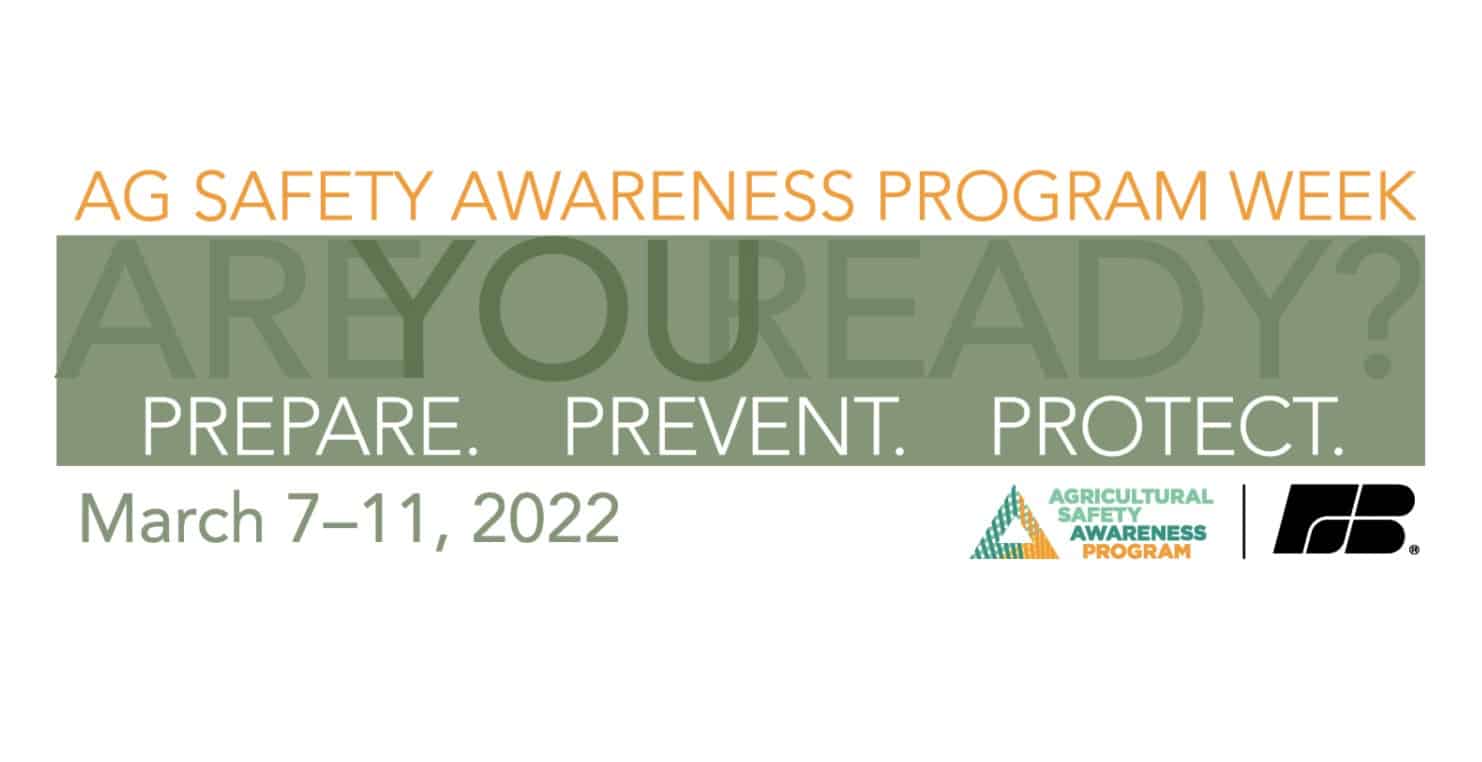 The 2022 Agricultural Safety Awareness Program (ASAP) Week will be celebrated March 7-March 11. The theme for the week will be "Prepare.Prevent.Protect." and will highlight a different safety focus each day of the week that affect rural farms, families and communities.
Overall Theme: Prepare.Prevent.Protect.
Monday: Livestock
Tuesday: Cost of Safety-Finances
Wednesday: Disaster Preparedness
Thursday: Youth Safety
Friday: Equipment Safety
American Farm Bureau Federation's 2022 Ag Safety Awareness Program (ASAP) Week was created to bring awareness to safety and health issues facing the agriculture industry.
This promotional toolkit, through a coordinated effort with the U.S. Agricultural Safety and Health Centers, has been developed to promote specific topics and provide safety resources that fit with the daily themes of ASAP Week.