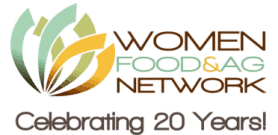 Since June 2016 you need to have a valid API key enabled to display Google maps, see plugin settings
LOCATION: Sheraton Madison Hotel
WEBSITE: http://www.wfan.org/2017-wfan-annual-conference-celebrating-20-years/
706 John Nolen Dr, Madison, WI 53713
CELEBRATING 20 YEARS!
1997 – 2017: Rooted in History, Growing for the Future
The Women Food and Ag Network (WFAN) is celebrating 20 years of engaging women in building an ecological and just food and agricultural system through individual and community power. The keynote speaker will be food justice activist LaDonna Redmond.
Pre-conference intensives and field tours will be held on Thursday, Nov. 2.  Workshops and other events will take place Friday and Saturday, Nov. 3 and 4, at the Sheraton Madison Hotel.