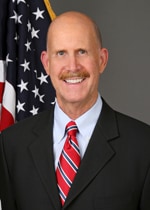 Since June 2016 you need to have a valid API key enabled to display Google maps, see plugin settings
2:00 pm - 5:00 pm
LOCATION: Mayo Memorial Auditorium, University of Minnesota
WEBSITE: http://z.umn.edu/nora2016
420 Delaware Street SE, Minneapolis, MN
COST: FREE
Midwest Center for Occupational Health and Safety (MCOHS), and Upper Midwest Agricultural Safety and Health Center (UMASH)
Critical Challenges Facing Occupational Health and Safety - Today and Tomorrow
This year's featured speaker is Dr. John Howard, Director of the National Institute for Occupational Safety and Health and the Administrator of the World Trade Center Health Program in the U.S. Department of Health and Human Services.
The field of occupational health and safety is changing rapidly. Globalization, technology and demographics are affecting the world of work in many different ways. Dr. Howard will review the changing employment patterns that challenge existing models of worker protection, emerging technologies that provide new ways to monitor safety and health risks, and the rise of worker well-being as an occupational safety and health value.
The presentation will be followed by a reception that incorporates a poster session of student and faculty research.