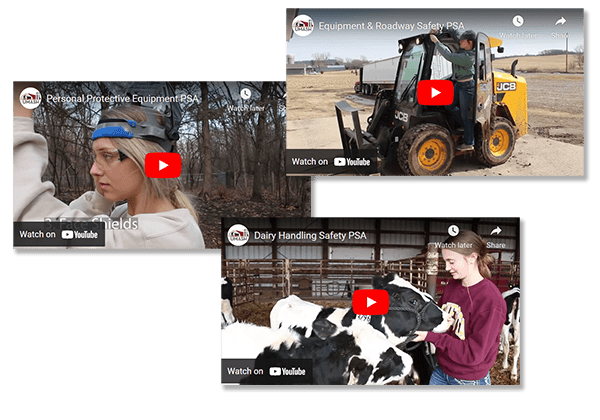 PSA Video Contest Winners
UMASH partnered with Dr. Troy McKay's Agricultural Communications Advanced Video class to create public service announcements on a number of topics in agricultural safety and health.  Watch the winning videos on:
Dairy Handling Safety
Equipment and Roadway Safety
Personal Protective Equipment
COVID-19 Resources
The COVID-19 pandemic has affected the agricultural sector in the Upper Midwest with new health and safety concerns, supply chain disruptions, and consumer demand changes.  UMASH has compiled a variety of resources on COVID-19 prevention, testing, and vaccination, particularly for agricultural communities.