Delta Variant
Viruses are always changing. When a big change happens, scientists call it a new variant. Some variants disappear and never cause harm, while others can make a virus easier to spread, harder to treat, and/or more deadly.
The Delta variant is one of the COVID-19 variants that scientists are monitoring. This variant was first discovered in India in December 2020. Since then, it has spread to more than 90 countries. It was first found in the U.S. in March 2021 and is already the most common variant in the United States.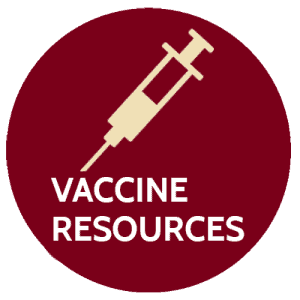 The best way to protect yourself, your family, and your community from the Delta variant is to be fully vaccinated.
If you are not fully vaccinated, you are much more likely to become infected with the Delta variant,
get seriously ill, and spread it to others.
FEATURED RESOURCES
RELATED NEWS
REGIONAL RESOURCES
The outbreak of COVID-19 is rapidly changing, creating a significant challenge for U.S. public health departments, schools, community organizations, agriculture and the overall public. UMASH has compiled a list of national and regional resources to address COVID-19.
For states not listed, please check with your regional and state agencies for guidance and resources for your area, (e.g., departments of health, agriculture, cooperative extension, etc.).
SPANISH RESOURCES
UMASH Resources