BUILDING RESILIENT AGRICULTURAL COMMUNITIES
A Working Forum on Mental Health Outreach and Community-Based Support for Minnesota Farmers, Agricultural Workers, and their Families
June 20, 2018
8:30am – 4:00pm
University of Minnesota – Cargill Building
1500 Gortner Ave, St Paul, MN 55108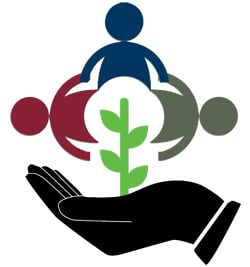 Mental health challenges are an important public health issue in agricultural communities. The State of Minnesota has responded to these challenges through a number of task forces, help lines, and workshops. All these efforts highlight the need for embracing a broad coalition of community members to strengthen and add resilience to the mental health system in our agricultural communities.
In response to this need, the Upper Midwest Agricultural Safety and Health Center (UMASH) and the Minnesota Department of Agriculture are hosting a working forum to bring stakeholders together from across the state of Minnesota to explore the impact of availability, accessibility, affordability, and acceptability of mental health outreach and support services in rural Minnesota.
WHAT TO EXPECT:
---
Due to space restrictions, registration for this event is limited.  If you are interested in attending or would like more information, please email us at umash@umn.edu.
---
At the forum, a panel of diverse stakeholders will share their perspectives on these key aspects of Minnesota's rural mental health system. Following the panel discussion and Q&A session, forum participants will be invited to engage in small group activities to further the conversation around building resilient communities to address stress and mental health outreach and support for farmers, agricultural workers and their families. The outcomes of the small group activities will be shared with forum participants.
Finally, forum participants will be given the opportunity to apply for seed grant funding to develop partnerships that promote innovative research and actions to improve the health and well-being of farmers, farmworkers and their families.
 WELCOME AND OPENING REMARKS
PRESENTER
DISCUSSION PANEL
SHARE