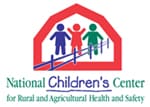 Proposals are now being accepted for mini-grants up to $20,000 to support small-scale projects and pilot studies that address prevention of childhood agricultural disease and injury.
Application deadline is August 19, 2019.
Funding priority will be given to projects that:
For information on eligibility, how to improve your chances of being funded, submitting a proposal and frequently asked questions, go to www.marshfieldresearch.org/nccrahs/mini-grants.
Questions?
Contact Marsha Salzwedel, M.S.
Email: salzwedel.marsha@marshfieldresearch.org
Phone: 715-389-5226 or 1-800-662-6900 option 8
LEARN MORE