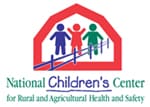 Proposals are now being accepted for mini-grants up to $20,000 to support small-scale projects and pilot studies that address prevention of childhood agricultural disease and injury. The National Children's Center for Rural and Agricultural Health and Safety plans to award three grants.
Application deadline is August 20, 2018.
Funding priority will be given to projects that:
For information on eligibility, how to improve your chances of being funded, submitting a proposal and frequently asked questions, go to www.marshfieldresearch.org/nccrahs/mini-grants.
Questions?
Contact Marsha Salzwedel, M.S.
Email: salzwedel.marsha@marshfieldresearch.org
Phone: 715-389-5226 or 1-800-662-6900 option 8